Inspire
Cultivate
Champion
Welcome to the Public Transport Association Australia New Zealand (PTAANZ).
As the peak industry body for all modes of public transport and sustainable mobility options across Australia and New Zealand, we partner with members to build and sustain world-class public transport networks that meet the needs of the local communities we serve.
Together we inspire, cultivate and champion the future of mobility in our region.
Who we are
The Public Transport Association Australia New Zealand is an independent public transport association with over 80 public and private member organisations, representing a workforce of over 150,000 people and a multi-billion dollar industry.
We have a 20-year legacy as the premier peak industry body for public transport and sustainable mobility solutions in the region.
What we do
PTAANZ is a proactive industry association that provides highly valued membership offerings, including networking opportunities, industry news and events, and thought leadership initiatives, while also collaborating with our members – both new and existing – to offer a comprehensive program that's tailored to the rapidly growing ANZ market.
Our Strategy
Annual Report
Our shared vision
Sustainable transport and mobility
solutions in Australia and New Zealand
that make our communities more
liveable and prosperous.
Our united mission
To inspire excellence and
innovation in public transport
and sustainable mobility.
Our Strategy
Lauren Streifer – Chief Executive [currently on maternity leave]
Lauren Streifer was appointed as Chief Executive of PTAANZ in April 2023.
Lauren is an experienced leader in transport, infrastructure and international relations, throughout Australia, the US, Europe and the Asia-Pacific.
Before joining PTAANZ, Lauren led boutique consultancy firm S&Co, which advised leaders and built collaborative partnerships across multiple sectors including government, transport, infrastructure, technology, finance and sport. She also founded Skillsy – an initiative that brings together industry and government leaders to mentor and train professionals in the Australian infrastructure sector, with the goal of addressing skills shortages and improving industry culture.
Previously, Lauren served as Executive Director of Roads Australia (RA) where she represented over 160 global infrastructure companies and state governments. During this period, she significantly expanded the organisation's membership, spearheaded unprecedented collaboration among stakeholders and built lasting industry programs – including the RA Fellowship Program.
Lauren's background is in international relations and diplomacy. She previously served as a Project Manager at the Australian office of APEC, where she managed trade relationships across 21 regional economies. She has also held roles within the Mayor's Office of Economic Development in New Orleans and the Australian Consulate-General in New York City.
Lauren is passionate about building relationships, supporting young talent and travel. She is also obsessed with Spain.
Gillian Miles – Interim CEO
As a senior leader and expert advisor to the transport sector, Gillian Miles connects the unconnected by supplementing executive teams to drive new business approaches, build capability and reinvigorate organisations. Gill is known for her expertise in systems thinking that delivers innovative solutions that make an impact.
Meet our PTAANZ Board of Directors
Our Board is a diverse collective of industry leaders from Australian and New Zealand transport authorities as well as C-suite executives from operators and suppliers, who are committed to shaping the future of public transport.
Sally Stannard
Board Role: Chair
Department of Transport
and Main Roads, Qld
Acting Director-General
Mark Streeting
Board Role: Vice Chair
L.E.K. Consulting
Senior Partner
Natalie Reiter
Board Role: Director
Department of Transport, Vic
Deputy Secretary, Policy, Precincts and Innovation
Deborah Hume
Board Role: Director
Waka Kotahi NZTA
National Manager Multimodal Integration
Julien Dehornoy
Board Role: Director
Keolis Downer
Chief Executive Officer
Trudi Mares
Board Role: Director
Transport for NSW
Deputy Secretary - Greater Sydney
Mark Lambert
Board Role: Director
Auckland Transport
Executive General Manager Integrated Networks
Katie Cooper
Board Role: Director
Metro Tasmania
Chief Executive Officer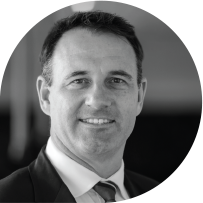 Clint Feuerherdt
Board Role: Director
Kelsian Group
Group Chief Executive Officer
Jon Whelan
Board Role: Director
Department for Intrastructure and Transport, SA
Chief Executive
Judith Sturman
Board Role: Director
Transport Canberra and City Services
Executive Group Manager Transport Canberra
Mark Burgess
Board Role: Director
Public Transport Authority WA
Managing Director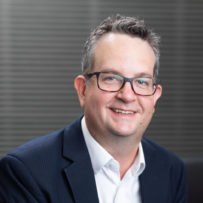 Scott Smith
Board Role: Director
Aurecon
Managing Director - Transportation
Brian Brennan
Board Role: Director
Transdev Australasia
Chief Executive Officer
Meet our PTAANZ team
Sophia Dickinson
Role: Content and Communications Manager
Saadia Nour
Role: Office Manager
Jo Walsh
Role: Acting Events Manager
Cindy Ha
Role: Events and Marketing Officer
Ben Voss
Role: Project Officer